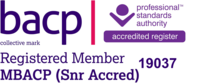 Counselling in Southampton
Welcome to the Chameleon Counselling Website
My name is Vanessa Oliver and I am a BACP Senior Accredited Counsellor. I work Integratively with a Psychodynamic foundation. I trained as a Counsellor at Eastleigh College, Eastleigh; King Alfred's College, Winchester; the University of Southampton and the Centre for Psychosexual Health, London.

As an Individual Member of BACP I am bound by the Ethical Framework for the Counselling Professions and am subject to the Professional Conduct Procedure therein. I am listed on the BACP Register of Counsellors and Psychotherapists, the College of Sexual and Relationship Therapists, the Centre for Psychosexual Health, the Association for the Treatment for Sexual Addiction and Compulsivity and the Hampshire Association of Counsellors and Psychotherapists.
Organisations I Have Worked With
I have worked as a Counsellor with:-
What I Can Help You With
One to One Counselling:
I am experienced at working with people presenting with sex, gambling, alcohol and drug addictions; psychosexual issues; anxiety, bereavement, grief and loss, stress; improving self-confidence and self-esteem, sexuality, relationship problems either with a partner (whatever sex) or within your family (parents or children). Please enquire if you require something more individual, I would be happy to help.
Addictive Sexual Behaviour Counselling
Do you find yourself pre-occupied with pornography, chat-lines, sex outside your primary relationship, etc., to the extent that you lose hours of your time and may be neglecting your work, friends, relationships?

If you would like some individual sex addiction counselling, please contact me for a confidental assessment appointment.

NB: Not suitable for sex offenders. Further help for this can be found via:-
www.stopso.org.uk
www.circles-uk.org.uk
If you go to ATSAC's website - The Association for the Treatment of Sexual Addiction and Compulsivity - you will be able to download a confidential self-assessment questionnaire.
atsac.co.uk/Am-I-a-Sex-Addict

Initial Consultation
I offer an initial Consultation session for you to explore what counselling is all about and, what you would like to gain from the experience. If, after the initial Consultation, you feel that counselling is not for you at this time, you are under no obligation to continue.
How You Can Contact Me
For an informal chat about the service I provide please call me on (07812) 211115.
If I am unable to answer you personally please leave a message on the ansaphone and I will ring you back as soon as I am able to. Alternatively, e-mail
chameleon.counselling@gmail.com
and I will endeavour to respond to you within 24 hours.
There are also Sex Addicts Anonymous Groups running in Southampton, Portsmouth and Winchester which you can contact via
saa-recovery.org.uk
Other Therapists/Life Coaches
For other therapists affiliated to this practice, please click on the "Other Therapists" link on the left-hand menu. Other therapists include a male Sex Addiction counsellor, another Sex Addiction/Psychosexual/EMDR counsellor, a Gestalt Counsellor/Life Coach, an ACT counsellor/Mind Coach and an Integrative counsellor, all of whom are highly recommended.

Sometimes Mediation can complement counselling and I can recommend an experienced Mediator should this be a route that you wish to explore.


Mediation
Linda Van Beers
vanbeersmediation.co.uk
Linda provides Mediation for any type of family dispute – separation, divorce, child access as well as neighbour disputes, workplace issues, LGBTQ disputes, landlord/tenant issues. If you have a dispute regarding your separation, divorce, child access or any other family matter, she will help you reach an agreement through mediation. She can also help with any disputes you have with your neighbours or at your place of work. She can be contacted by phone (01489) 559694 by text: (07754) 093684 or by email: info@vanbeersmediation.co.uk Please let Linda know if you contacted her through this website.
Chameleon Counselling & Coaching
Suite 40
Royal Mail House
Terminus Terrace
SOUTHAMPTON
SO14 3FD
(07812) 211115
info@chameleoncounselling.co.uk
The practice is directly opposite The Grand Cafe restaurant and is also within easy reach of Southampton, Eastleigh, Chandlers Ford, Romsey, Winchester by car, bus and train and the New Forest and the Isle of Wight by car or ferry.
There is a public pay and display car park in College Street (behind the wall opposite The Flying Dutchman pub) and on-road parking is also available in Oxford Street.
The practice is also easily accessible by bus and the following bus stops are just a short walk away.
Ocean Village Bus Stop, Canute Road (by the Admiral St Lucius Curtis pub) and
Queens Terrace/Orchard Place stop (by the Bowling Green)
City Red Bus 3
www.firstgroup.com/southampton
First Buses 6, X4, X5
First Buses
Bernard Street (by the Fortune Chinese Restaurant)
City Red Bus 11
www.firstgroup.com/southampton
Dockgate 4, Platform Road
Unilink Bus No. 1 and Unilink Bus No. 6
www.unilinkbus.co.uk
Click here for
map
of how to find Royal Mail House